Image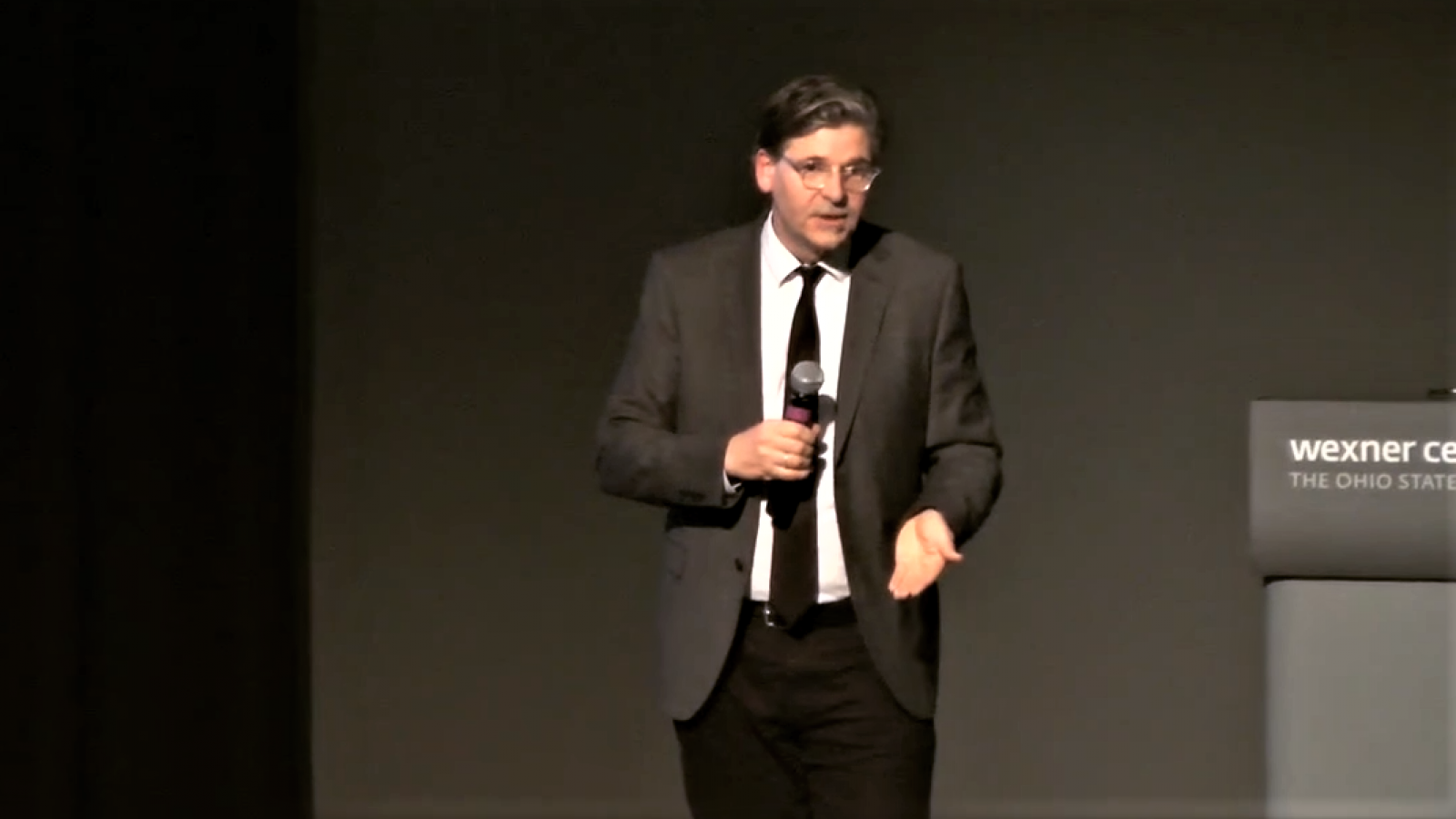 Body
On April 25, 2018, CEHV presented its second installment in the Distinguished Lecture Series with Jan-Werner Müller, Professor of Politics at Princeton University. Jan-Werner Müller studied at the Free University, Berlin, University College, London, St. Antony's College, Oxford, and Princeton University. Prior to joining Princeton in 2005, Professor Müller was a Fellow of All Souls College, Oxford from 1996-2003, and Fellow in Modern European Thought at the European Studies Centre, St. Antony's College from 2003-2005. Professor Müller is the author of Another Country: German Intellectuals, Unification and National Identity (Yale UP, 2000), A Dangerous Mind: Carl Schmitt in Post-War European Thought (Yale UP, 2003); and Constitutional Patriotism (Princeton UP, 2007). His book Was ist Populismus? was published by Suhrkamp in April 2016; the University of Pennsylvania Press brought out an American version in September of 2016.
In his lecture, Professor Müller called on the audience to think carefully about the current rise of populism across the globe. 'Populism' is frequently treated as an inherently bad phenomenon; when we refer to a leader as a populist, we often intend our description to function in part as criticism. But this glosses over some potentially important distinctions within our concept of populism. Professor Müller's lecture explored the following questions: What exactly is populism? Should everyone who criticizes Wall Street or Washington be called a populist? What precisely is the difference between right-wing and left-wing populism? Does populism bring government closer to the people or is it a threat to democracy? Who are "the people" anyway and who can speak in their name? Do populists in power always turn out to be incompetent? By addressing these questions, Professor Müller introduced important nuance to one of the most pressing contemporary discussions in politics. 
Professor Müller's lecture was recorded and is available on our YouTube channel.