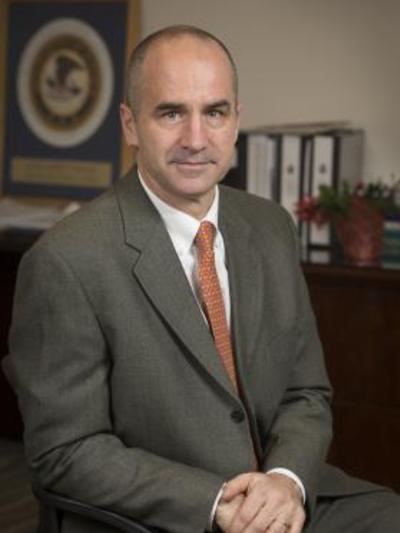 Gates Garrity-Rokous
CEHV Advisory Board; Vice President and Chief Compliance Officer
Education
B.A. Trinity College (Philosophy & History)
J.D. Yale Law School
Gates Garrity-Rokous serves as Vice President and Chief Compliance Officer for the Office of University Compliance and Integrity at The Ohio State University. 
Prior to joining Ohio State, Gates served as Chief Compliance Officer for GE Capital where he oversaw GE's regulatory compliance and integrity program.  Gates has spent more than 17 years developing, assessing and managing ethics for large, complex institutions with a broad expertise in the healthcare and financial services industries. Before that, he was a Partner for Wiggin & Dana, LLP advising corporate clients on compliance issues.  He previously served as an Assistant U.S. Attorney and supervising health-care fraud enforcement officer with the Department of Justice.  Gates also clerked in the United States District Court of Connecticut and the United States Court of Appeals, Second Circuit, New York.
Mr. Garrity-Rokous completed a post high school graduation, merit scholarship program at the Harrow School in Harrow, England.  He went on to Trinity College earning a Bachelor of Arts in History and a Bachelor of Arts in Philosophy.  Gates obtained his Juris Doctor from Yale Law School and served with the Peace Corps as a volunteer in Mali, West Africa.