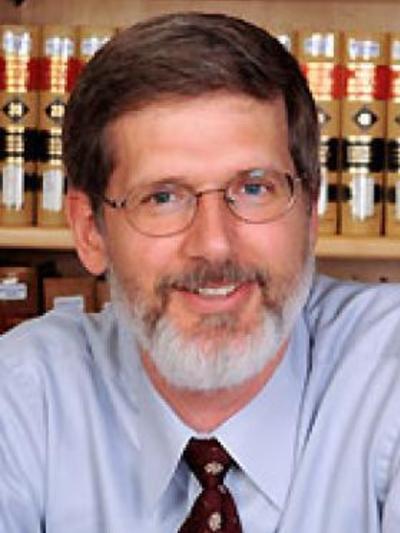 Steven Huefner
C. William O'Neill Professor in Law and Judicial Administration, Director of Clinical Programs, Moritz College of Law
225G Drinko Hall
55 W. 12th Ave.
Columbus, OH
43210
Areas of Expertise
Legislative Process
Democratic Theory
Election Law
Education
A.B. Philosophy and Government, Harvard College, 1986
J.D., Columbia University School of Law, 1991
Before joining the Moritz faculty, Professor Huefner practiced law for five years in the Office of Senate Legal Counsel, United States Senate, and for two years in private practice at the law firm of Covington & Burling in Washington D.C. He also clerked for Judge David S. Tatel of the United States Court of Appeals for the District of Columbia Circuit, and for Justice Christine M. Durham of the Supreme Court of Utah. Professor Huefner was a Harlan Fiske Stone Scholar at Columbia Law School, where he served as head articles editor for the Columbia Law Review.
Professor Huefner has published a number of articles and one book, From Registration to Recounts: The Election Ecosystems of Five Midwestern States, co-authored with his Election Law @ Moritz colleagues. His research interests are in legislative process issues and democratic theory, including election law. He is conversant in Japanese, spent one summer working for a Japanese law firm, and remains interested in Japanese law.
Professor Huefner is Director of Clinical Programs at Moritz, as well as Director of the Legislation Clinic. He teaches Legislation, Jurisprudence, and Legal Writing.