Body
"The post-doctoral program at the Center for Ethics and Human Values was a fantastic professional experience. It allowed me to expand my research network and make interdisciplinary connections that benefited my scholarship. It provided excellent support and training for developing engaging and relevant public philosophy events. The opportunity to teach classes in my area of research was also valuable experience for the job market. I would highly recommend the program to any early career researcher."
-- Prof. Corey Katz, CEHV Postdoc 2016-2018
---
CEHV's Postdoctoral Program in Public Philosophy trains talented young ethicists interested in engaged, interdisciplinary philosophy projects. It partners with colleges and programs to support their teaching, research, and outreach missions while providing the mentorship and institutional support necessary to attract these promising ethicists to Ohio State. In doing so, it helps OSU faculty and students engage pressing ethical challenges across the natural and social sciences, engineering and technology fields, law and policy, and the humanities and arts. 
If your unit would like to partner with CEHV on a postdoctoral position, please contact our Director, Piers Turner.
Current CEHV Postdoctoral Researchers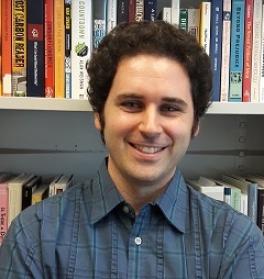 Trevor Hedberg is the CEHV/College of Pharmacy Postdoctoral Researcher in Applied Ethics. In that capacity, Trevor teaches the core ethics courses in the College of Pharmacy while pursuing his research through CEHV. His work focuses predominantly on intergenerational ethics, particularly the intersection between environmental ethics and procreative ethics. His new book is The Environmental Impact of Overpopulation: The Ethics of Procreation (Routledge, 2020).
Past CEHV Postdoctoral Researchers
From 2016-2018, Corey Katz was a CEHV Postdoctoral Researcher in the ethics of sustainable development. His position was supported by the Ohio State Office of Energy and the Environment.
Corey's work lies at the intersection of global, long-term environmental problems like climate change, and ethical and political philosophy. Besides pursuing his research, he taught courses in the Department of Philosophy, and through CEHV organized multiple interdisciplinary workshops as well as a regular brown bag discussion series on the ethics of sustainability.
In January 2019, he began a tenure-track assistant professorship at Georgian Court University in Lakewood, NJ. He is currently co-editing an anthology on Environmental Ethics with CEHV's Piers Turner.