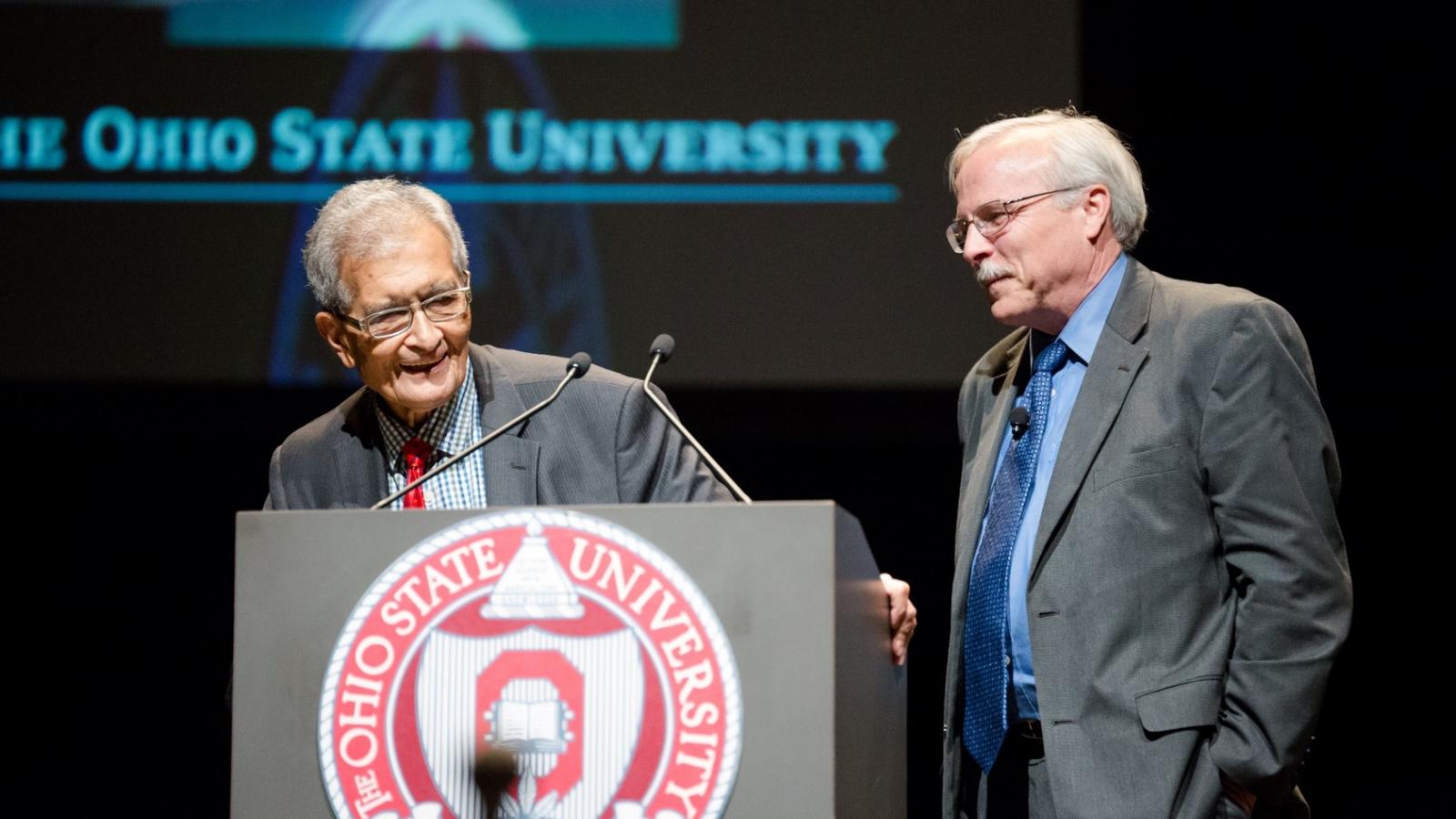 Body
CEHV's Distinguished Lecture in Ethics series brings to campus thinkers who have been influential outside of the academy in addition to having made groundbreaking contributions to ethics or political philosophy. 
Upcoming Distinguished Lectures
Check back for more information about upcoming CEHV Distinguished Lecture events.
Past Distinguished Lectures
"The Meaning of America: Laying a New Foundation for Commitment to American Democracy and One Another"
Allen's talk was coordinated with the 2019-2020 COMPAS program on "What is America?"
"The Great Reversal: How Neoliberalism Turned the Economic Aspirations of Liberalism Upside Down"
Anderson's visit to Ohio State for this lecture was featured in the New Yorker magazine.
"What is Populism? -- Politics in the Age of Trump"
"What's Wrong with Inequality?"
Sen's talk has been viewed more than 17,000 times on YouTube. An excellent summary of the event is available from Ohio State's student newspaper, The Lantern.