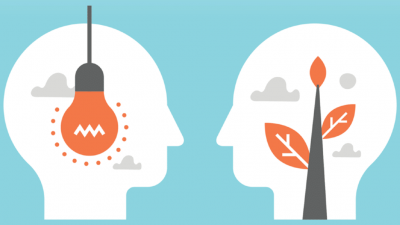 About the CARE Program
The Center for Ethics and Human Values' CARE (Conversations About Research Ethics) program aims to support Ohio State's Shared Values in the domain of research by building a community around discussions of research integrity. CARE is distinctive by promoting multidisciplinary and foundational discussion of ethical issues arising from research practice, often bringing together natural and social scientists with researchers from more humanistic disciplines. Complementary to compliance-focused trainings, the program encourages exploratory discussion of cutting-edge issues in an evolving field.
The program has two arms:
CARE Panels

Monthly discussion panels with external speakers and experienced Ohio State researchers

CARE Training Program

A semester-long training program in the responsible conduct of research for investigators seeking to meet federal ethics guidelines
CARE is led by trained PhD ethicists who are both members of CEHV's steering committee: Prof. Dana Howard (Division of Bioethics, COM/Philosophy, ASC) and Prof. Pamela Salsberry (College of Public Health). Our CARE Graduate Associate is Layne Garrelts (GRA).
 
Autumn 2023 CARE Panels
The Ethics of Using Public Social Media Data for Research
Monday, September 18th, 12pm-1:15pm
Location: Zoom
Register Here
The Ethics of Human Challenge Studies
Monday, October 23rd, 12pm-1:15pm
Location: Zoom
Register Here 
Is ChatGPT my Co-Author? The Ethics of Publishing, Co-Authorship, and LLMs
Monday, November 27th, 12pm-1:15pm
Location: Zoom
Register Here 
Why Ohio State needs CARE 
The aim of CARE is to build a community around research integrity at Ohio State that goes beyond formal requirements for human subjects protection and the responsible conduct of research.
When thinking about the ethical challenges that arise in academic research, we often conjure up one of two extreme images: (i) detailed, compliance-oriented feedback from institutional review boards or (ii) newspaper headlines that call attention to disgraced scientists, falsified data, and retracted articles. Missing from this binary picture are the complex and difficult ethical dilemmas and challenges that researchers face every day.
Researchers motivated by the scientific and social value of their work to responsibly design and conduct their research often face pressing and complex ethical challenges in the field or in the lab. These ethical challenges arise out of the persistent social inequities that create vulnerable populations, and from the demands of current funding structures, publishing practices, and norms of professional advancement. They do not merely bear on the question of what is formally allowed—the questions that federal regulations and institutional oversight committees are designed to enforce—but rather on questions about what is the right thing to do.
 
Subscribe for Updates
To stay informed about CARE, subscribe to our mailing list.