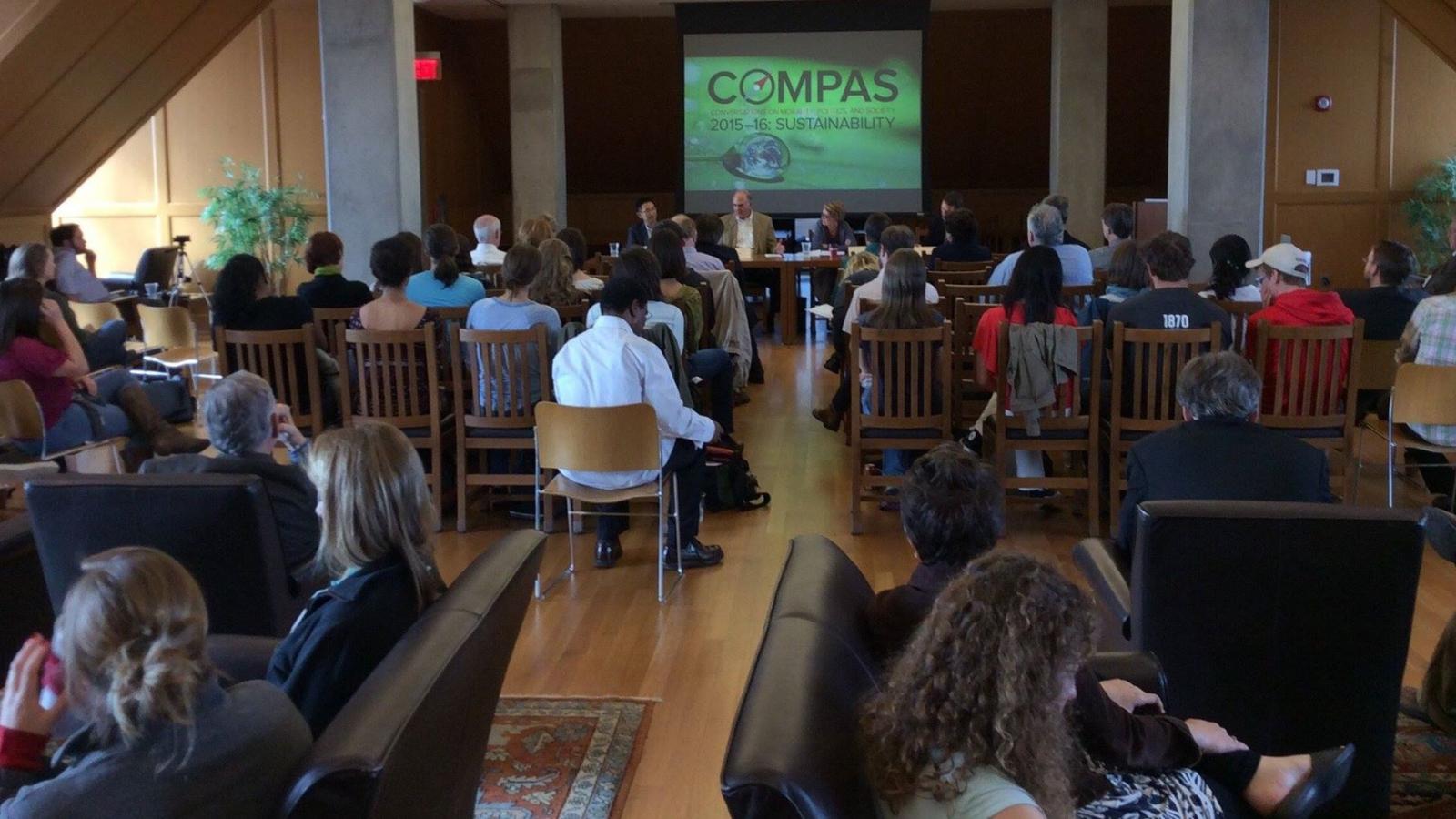 Body
The COMPAS theme for 2022-2023 is Education in our Democracy
COMPAS (Conversations on Morality, Politics, and Society) consists of a year-long series of interdisciplinary events on a controversial topic of public concern. The COMPAS program aims to model civil and informed discussion of core ethical challenges in a way that universities are uniquely positioned to promote. 
The COMPAS program consists of a series of conferences, colloquia, and other events aimed at promoting critical reflection and respectful debate on the COMPAS theme. In addition to featuring distinguished scholars from Ohio State and many other universities, we have been honored to feature world-renowned speakers including Gro Harlem Brundtland, former Prime Minister of Norway and Special Envoy with the United Nations, Jeffrey Sachs, former Director of the Earth Institute, and Cardinal Peter Turkson, President of the Pontifical Council for Justice and Peace. Over the years, COMPAS has partnered with dozens of different departments, units, and university programs.

The COMPAS program complements CEHV's new Civil Discourse Initiative, including a revamped COMPAS Course (ARTSSCI 2400/2400E) focusing on civil discourse.
Previous COMPAS topics include Immigration (2011-12), Public/Private (2013-14), Sustainability (2015-16), Inequality (2016-17), Religion in Public Life (2017-18), Technology (2018-19), What Is America? (2019-20), COVID-19 (2020-21), and Markets and the Open Society (2021-2022)