New opportunity for instructors and group leaders!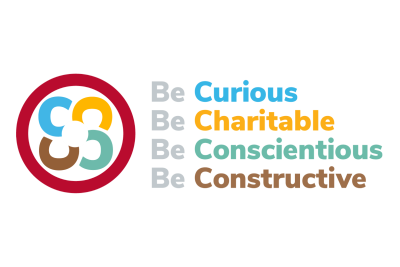 Beginning in Spring 2024, CEHV will offer a new teaching endorsement through the Drake Institute for Teaching and Learning entitled Ethical Disagreement and Civil Discourse.
Through active learning exercises, this
endorsement provides instructors and group leaders with tools and strategies to navigate contentious ethical disagreements and foster civil discourse in their classrooms or programs.
Participants receive training in dissecting common ethical disagreements and articulating moral principles and tradeoffs. They also are introduced to principles of civil discourse -- be curious, be charitable, be conscientious, and be constructive -- and participate in dialogue facilitation skill-building exercises. The endorsement is led by a team of PhD trained ethicists and political philosophers at the Center for Ethics and Human Values with extensive experience in the classroom and leading dialogue facilitation with students.
The endorsement will be built around four active-learning workshops + an
online Scarlet Canvas course that introduces principles of civil discourse. Participants will
also have up to two hours of homework during the course of the endorsement program.

All elements of the program are required for successful completion:
Workshop: Ethics Toolkit
Workshop: Dissecting Ethical Disagreements
Scarlet Canvas course: The 4Cs (Be Curious, Be Charitable, Be Conscientious, Be Constructive)
Workshop: Practicing Civil Discourse
Workshop: Dialogue Facilitation + Skill-Building
Successful completion of the program will make you eligible to apply for an official teaching endorsement from Ohio State's Drake Institute for Teaching and Learning.
Note: completion of the endorsement program requires attendance at all 4 workshops and the associated online Scarlet Canvas course. Before applying, please confirm you can attend workshops from 4:00-5:45pm on these dates: January 17, February 21, March 20, and April 17.
This endorsement is open only to faculty, postdocs, graduate students, and staff members at Ohio State University. Space is limited to 25 participants.
If you have questions, please contact CEHV Civil Discourse Program Director, Dr. Kathryn Joyce (.173).