Image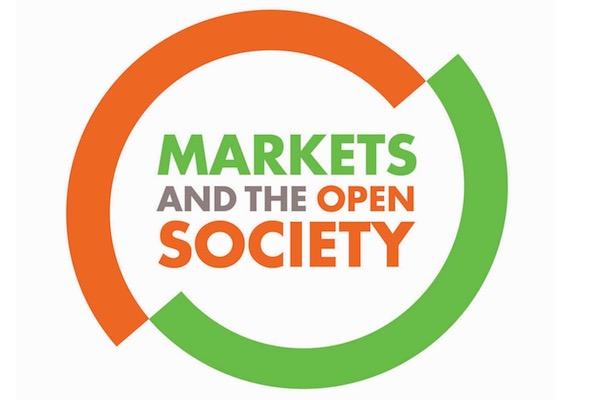 September 17, 2021
2:00PM - 3:00PM
Date Range
Add to Calendar
2021-09-17 14:00:00
2021-09-17 15:00:00
COMPAS Colloquium: Markets and the Workplace
Overview The rise of market economies and the promotion of "market-friendly" policies have had a profound impact on the nature of work. What is the role of work in an open society? What impact do markets have on wages and working conditions? How can governments better support workers and their communities? This webinar is being held as part of CEHV's 2021-22 COMPAS Program on Markets and the Open Society. It is free and open to the public, but registration is required. Register If you require live captioning or other accommodations to attend this webinar, please contact CEHV Associate Director Kate McFarland at mcfarland.309@osu.edu.   Panelists   Oren Cass (Executive Director, American Compass) Oren Cass is the executive director of American Compass, a think tank devoted to "restoring an economic consensus that emphasizes the importance of family, community, and industry to the nation's liberty and prosperity," and the author of The Once and Future Worker: A Vision for the Renewal of Work in America (2018). Cass is also a contributing opinion writer for the Financial Times, and his work appears regularly in publications including the New York Times and the Wall Street Journal. From 2015 to 2019, Cass was a senior fellow at the Manhattan Institute think tank.   Arindrajit Dube (Economics, University of Massachusetts Amherst) Arindrajit Dube is a Professor of Economics at University of Massachusetts Amherst, as well as a research associate at the National Bureau of Economic Research (NBER) and a research fellow at the IZA Institute of Labor Economics. His research focuses on labor economics, health economics, public finance, and political economy. Dube's current areas of research include the effects of minimum wage on employment and inequality, the role of fairness concerns at the workplace, the nature and extent of competition in the labor market, the interplay of behavioral biases and labor market competition, the impact of fiscal policy in local labor markets, and the role of firm wage policies in explaining the growth in inequality.   Moderator: Benjamin McKean (Political Science, OSU)   Register
Online
OSU ASC Drupal 8
ascwebservices@osu.edu
America/New_York
public
Date Range
Add to Calendar
2021-09-17 14:00:00
2021-09-17 15:00:00
COMPAS Colloquium: Markets and the Workplace
Overview The rise of market economies and the promotion of "market-friendly" policies have had a profound impact on the nature of work. What is the role of work in an open society? What impact do markets have on wages and working conditions? How can governments better support workers and their communities? This webinar is being held as part of CEHV's 2021-22 COMPAS Program on Markets and the Open Society. It is free and open to the public, but registration is required. Register If you require live captioning or other accommodations to attend this webinar, please contact CEHV Associate Director Kate McFarland at mcfarland.309@osu.edu.   Panelists   Oren Cass (Executive Director, American Compass) Oren Cass is the executive director of American Compass, a think tank devoted to "restoring an economic consensus that emphasizes the importance of family, community, and industry to the nation's liberty and prosperity," and the author of The Once and Future Worker: A Vision for the Renewal of Work in America (2018). Cass is also a contributing opinion writer for the Financial Times, and his work appears regularly in publications including the New York Times and the Wall Street Journal. From 2015 to 2019, Cass was a senior fellow at the Manhattan Institute think tank.   Arindrajit Dube (Economics, University of Massachusetts Amherst) Arindrajit Dube is a Professor of Economics at University of Massachusetts Amherst, as well as a research associate at the National Bureau of Economic Research (NBER) and a research fellow at the IZA Institute of Labor Economics. His research focuses on labor economics, health economics, public finance, and political economy. Dube's current areas of research include the effects of minimum wage on employment and inequality, the role of fairness concerns at the workplace, the nature and extent of competition in the labor market, the interplay of behavioral biases and labor market competition, the impact of fiscal policy in local labor markets, and the role of firm wage policies in explaining the growth in inequality.   Moderator: Benjamin McKean (Political Science, OSU)   Register
Online
Center for Ethics and Human Values
cehv@osu.edu
America/New_York
public
Description
Overview
The rise of market economies and the promotion of "market-friendly" policies have had a profound impact on the nature of work. What is the role of work in an open society? What impact do markets have on wages and working conditions? How can governments better support workers and their communities?
This webinar is being held as part of CEHV's 2021-22 COMPAS Program on Markets and the Open Society. It is free and open to the public, but registration is required.
If you require live captioning or other accommodations to attend this webinar, please contact CEHV Associate Director Kate McFarland at mcfarland.309@osu.edu.
Panelists
Oren Cass (Executive Director, American Compass)
Oren Cass is the executive director of American Compass, a think tank devoted to "restoring an economic consensus that emphasizes the importance of family, community, and industry to the nation's liberty and prosperity," and the author of The Once and Future Worker: A Vision for the Renewal of Work in America (2018).
Cass is also a contributing opinion writer for the Financial Times, and his work appears regularly in publications including the New York Times and the Wall Street Journal. From 2015 to 2019, Cass was a senior fellow at the Manhattan Institute think tank.
Arindrajit Dube (Economics, University of Massachusetts Amherst)
Arindrajit Dube is a Professor of Economics at University of Massachusetts Amherst, as well as a research associate at the National Bureau of Economic Research (NBER) and a research fellow at the IZA Institute of Labor Economics. His research focuses on labor economics, health economics, public finance, and political economy.
Dube's current areas of research include the effects of minimum wage on employment and inequality, the role of fairness concerns at the workplace, the nature and extent of competition in the labor market, the interplay of behavioral biases and labor market competition, the impact of fiscal policy in local labor markets, and the role of firm wage policies in explaining the growth in inequality.
Moderator: Benjamin McKean (Political Science, OSU)
Events Filters:
---