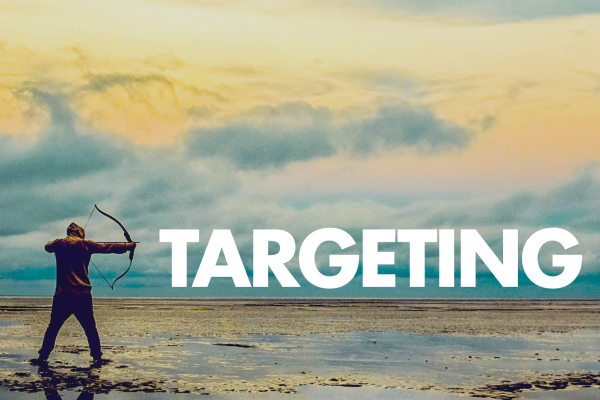 March 29, 2019
10:00AM - 4:30PM
320 Pomerene Hall (TDAI Ideation Zone)
Add to Calendar
2019-03-29 10:00:00
2019-03-29 16:30:00
COMPAS Conference: Targeting with Big Data
The world is becoming increasingly driven by big data. Those who harvest our information through social media, shopping histories, and the like are able to specifically target us and our interests in ways that have never before been possible. Such development can be wonderful: suggested products, personalized recommendations, and relevant advertising streamlines the process of making choices. But there are also real concerns. Targeting can become so powerful that it begins to encroach on our freedom to choose from all the options. This might not matter too much when talking about online shopping, but it matters an awful lot when it affects how we vote in political elections. This conference aims to provide a balanced, multi-perspective discussion of the issues raised by targeting in the era of big data. This conference is the last of four COMPAS conferences investigating the many ways in which our lives have been changed by our technological creations.  Schedule of Events: Welcome and Opening Remarks Steven Brown (Ohio State, Philosophy; Center for Ethics and Human Values, Associate Director) 10:00-11:30am: Session 1: Algorithmic Bias Deborah Hellman (Virginia, Law) H.V. Jagadish (Michigan, Electrical Engineering and Computer Science; Michigan Institute for Data Science, Director) Moderator: Davon Norris (Ohio State, Sociology)  1:00-2:30pm: Session 2: Manipulation  Ido Kilovaty (Tulsa, Law) Daniel Susser (Penn State, Information Sciences and Technology) Moderator: Dennis Hirsch  (Ohio State, Law; Program on Data and Governance, Faculty Director) 3:00-4:30pm: Session 3: Marketing and Politics Young Mie Kim (UW Madison, Journalism) Shaun B. Spencer (Massachusetts, Law) Moderator: Jasmine Roberts (Ohio State, School of Communication)
320 Pomerene Hall (TDAI Ideation Zone)
OSU ASC Drupal 8
ascwebservices@osu.edu
America/New_York
public
Date Range
Add to Calendar
2019-03-29 10:00:00
2019-03-29 16:30:00
COMPAS Conference: Targeting with Big Data
The world is becoming increasingly driven by big data. Those who harvest our information through social media, shopping histories, and the like are able to specifically target us and our interests in ways that have never before been possible. Such development can be wonderful: suggested products, personalized recommendations, and relevant advertising streamlines the process of making choices. But there are also real concerns. Targeting can become so powerful that it begins to encroach on our freedom to choose from all the options. This might not matter too much when talking about online shopping, but it matters an awful lot when it affects how we vote in political elections. This conference aims to provide a balanced, multi-perspective discussion of the issues raised by targeting in the era of big data. This conference is the last of four COMPAS conferences investigating the many ways in which our lives have been changed by our technological creations.  Schedule of Events: Welcome and Opening Remarks Steven Brown (Ohio State, Philosophy; Center for Ethics and Human Values, Associate Director) 10:00-11:30am: Session 1: Algorithmic Bias Deborah Hellman (Virginia, Law) H.V. Jagadish (Michigan, Electrical Engineering and Computer Science; Michigan Institute for Data Science, Director) Moderator: Davon Norris (Ohio State, Sociology)  1:00-2:30pm: Session 2: Manipulation  Ido Kilovaty (Tulsa, Law) Daniel Susser (Penn State, Information Sciences and Technology) Moderator: Dennis Hirsch  (Ohio State, Law; Program on Data and Governance, Faculty Director) 3:00-4:30pm: Session 3: Marketing and Politics Young Mie Kim (UW Madison, Journalism) Shaun B. Spencer (Massachusetts, Law) Moderator: Jasmine Roberts (Ohio State, School of Communication)
320 Pomerene Hall (TDAI Ideation Zone)
Center for Ethics and Human Values
cehv@osu.edu
America/New_York
public
The world is becoming increasingly driven by big data. Those who harvest our information through social media, shopping histories, and the like are able to specifically target us and our interests in ways that have never before been possible. Such development can be wonderful: suggested products, personalized recommendations, and relevant advertising streamlines the process of making choices.
But there are also real concerns. Targeting can become so powerful that it begins to encroach on our freedom to choose from all the options. This might not matter too much when talking about online shopping, but it matters an awful lot when it affects how we vote in political elections. This conference aims to provide a balanced, multi-perspective discussion of the issues raised by targeting in the era of big data.
This conference is the last of four COMPAS conferences investigating the many ways in which our lives have been changed by our technological creations. 
Schedule of Events:
Welcome and Opening Remarks
10:00-11:30am: Session 1: Algorithmic Bias
1:00-2:30pm: Session 2: Manipulation 
3:00-4:30pm: Session 3: Marketing and Politics
Events Filters:
---