Image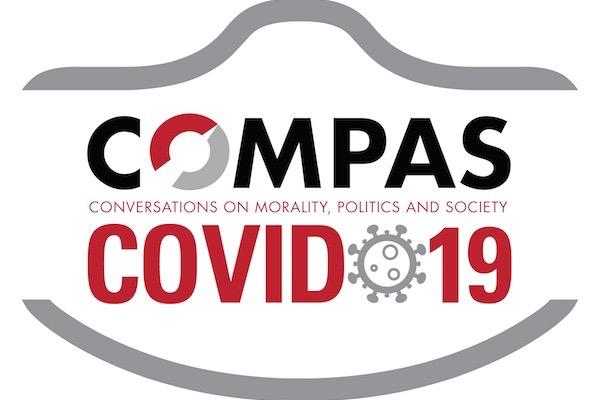 October 2, 2020
1:00PM - 2:00PM
Date Range
Add to Calendar
2020-10-02 13:00:00
2020-10-02 14:00:00
COMPAS panel: Who Gets Sick? Who Gets Care? Inequalities in Health and Health Care
The COVID-19 COMPAS Program presents "Who Gets Sick? Who Gets Care? Inequalities in Health and Health Care" There is significant variation between groups in rates of infection and incidences of mortality and morbidity resulting from COVID-19. The pandemic has also highlighted the limited access that many people have to adequate medical care, both within the United States and globally. What explains these inequalities? What can we do to remedy them? This COMPAS webinar is co-sponsored by the Center for Bioethics in the Ohio State College of Medicine.     Panelists Dr. Sridhar VenkatapuramSridhar Venkatapuram (Global Health and Philosophy, King's College London) Sridhar Venkatapuram is Associate Professor (UK: Senior Lecturer) in Global Health and Philosophy at the King's Global Health Institute. He has been at the forefront of global health for over 25 years starting as a researcher at Human Rights Watch documenting HIV/AIDS related abuses in India in 1994. His training includes international relations (Brown), history (SOAS), global public health (Harvard), sociology (Cambridge), and political philosophy (Cambridge). Before joining King's, he was a Wellcome Trust Research Fellow in Ethics at LSHTM, and an Affiliated Lecturer at Cambridge University. He is the author of the book Health Justice.   Yolonda Y. Wilson (Philosophy, Howard University) Dr. Yolonda WilsonYolonda Yvette Wilson is a 2019-2020 fellow at the National Humanities Center and a 2019-2020 Encore Public Voices fellow. She holds a Ph.D. in Philosophy from the University of North Carolina at Chapel Hill. Her research interests include bioethics, social and political philosophy, race theory, and feminist philosophy. She is broadly interested in the nature and limits of the state's obligations to rectify historic and continuing injustice, particularly in the realm of health care, and is developing an account of justice that articulates specific requirements for racial justice in health care at the end of life.   Moderator: Dana Howard (Bioethics and Philosophy, Ohio State)    
Online
OSU ASC Drupal 8
ascwebservices@osu.edu
America/New_York
public
Date Range
Add to Calendar
2020-10-02 13:00:00
2020-10-02 14:00:00
COMPAS panel: Who Gets Sick? Who Gets Care? Inequalities in Health and Health Care
The COVID-19 COMPAS Program presents "Who Gets Sick? Who Gets Care? Inequalities in Health and Health Care" There is significant variation between groups in rates of infection and incidences of mortality and morbidity resulting from COVID-19. The pandemic has also highlighted the limited access that many people have to adequate medical care, both within the United States and globally. What explains these inequalities? What can we do to remedy them? This COMPAS webinar is co-sponsored by the Center for Bioethics in the Ohio State College of Medicine.     Panelists Sridhar Venkatapuram (Global Health and Philosophy, King's College London) Sridhar Venkatapuram is Associate Professor (UK: Senior Lecturer) in Global Health and Philosophy at the King's Global Health Institute. He has been at the forefront of global health for over 25 years starting as a researcher at Human Rights Watch documenting HIV/AIDS related abuses in India in 1994. His training includes international relations (Brown), history (SOAS), global public health (Harvard), sociology (Cambridge), and political philosophy (Cambridge). Before joining King's, he was a Wellcome Trust Research Fellow in Ethics at LSHTM, and an Affiliated Lecturer at Cambridge University. He is the author of the book Health Justice.   Yolonda Y. Wilson (Philosophy, Howard University) Yolonda Yvette Wilson is a 2019-2020 fellow at the National Humanities Center and a 2019-2020 Encore Public Voices fellow. She holds a Ph.D. in Philosophy from the University of North Carolina at Chapel Hill. Her research interests include bioethics, social and political philosophy, race theory, and feminist philosophy. She is broadly interested in the nature and limits of the state's obligations to rectify historic and continuing injustice, particularly in the realm of health care, and is developing an account of justice that articulates specific requirements for racial justice in health care at the end of life.   Moderator: Dana Howard (Bioethics and Philosophy, Ohio State)    
Online
Center for Ethics and Human Values
cehv@osu.edu
America/New_York
public
Description
The COVID-19 COMPAS Program presents "Who Gets Sick? Who Gets Care? Inequalities in Health and Health Care"
There is significant variation between groups in rates of infection and incidences of mortality and morbidity resulting from COVID-19. The pandemic has also highlighted the limited access that many people have to adequate medical care, both within the United States and globally. What explains these inequalities? What can we do to remedy them?
This COMPAS webinar is co-sponsored by the Center for Bioethics in the Ohio State College of Medicine.
Panelists
Sridhar Venkatapuram (Global Health and Philosophy, King's College London)
Sridhar Venkatapuram is Associate Professor (UK: Senior Lecturer) in Global Health and Philosophy at the King's Global Health Institute. He has been at the forefront of global health for over 25 years starting as a researcher at Human Rights Watch documenting HIV/AIDS related abuses in India in 1994. His training includes international relations (Brown), history (SOAS), global public health (Harvard), sociology (Cambridge), and political philosophy (Cambridge). Before joining King's, he was a Wellcome Trust Research Fellow in Ethics at LSHTM, and an Affiliated Lecturer at Cambridge University. He is the author of the book Health Justice.
Yolonda Y. Wilson (Philosophy, Howard University)
Yolonda Yvette Wilson is a 2019-2020 fellow at the National Humanities Center and a 2019-2020 Encore Public Voices fellow. She holds a Ph.D. in Philosophy from the University of North Carolina at Chapel Hill. Her research interests include bioethics, social and political philosophy, race theory, and feminist philosophy. She is broadly interested in the nature and limits of the state's obligations to rectify historic and continuing injustice, particularly in the realm of health care, and is developing an account of justice that articulates specific requirements for racial justice in health care at the end of life.
Moderator: Dana Howard (Bioethics and Philosophy, Ohio State)
Events Filters:
---