Image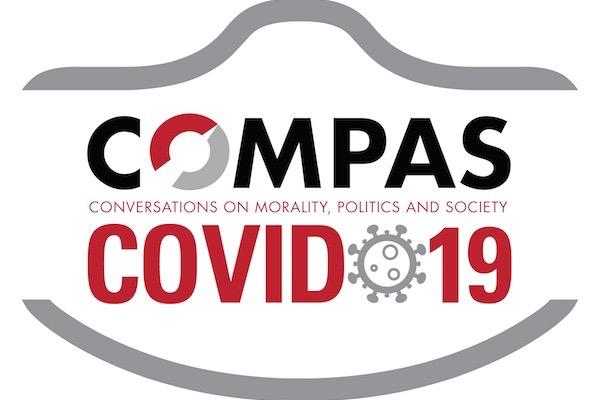 October 30, 2020
1:00PM - 2:00PM
Date Range
Add to Calendar
2020-10-30 13:00:00
2020-10-30 14:00:00
COMPAS panel: Who Voted for Dr. Fauci? Expertise in a Democracy
The COVID-19 COMPAS Program presents "Who Voted for Dr. Fauci? Expertise in a Democracy"  The COVID-19 pandemic has placed enormous policy-making powers in the hands of public health professionals. What is the proper role of expertise in a democracy? How should elected officials balance the claims of experts against the weight of public opinion? To what extent can the public be trusted to evaluate scientific evidence? How can experts be made democratically accountable? This event is co-sponsored by the Ohio State Institute for Democratic Engagement and Accountability (IDEA).     Panelists Paul K. J. Han (Center for Outcomes Research & Evaluation, Maine Medical Center; Medicine, Tufts University) Dr. Paul K. J. Han (MD, MA, MPH) is the Director of the Center for Outcomes Research and Evaluation (CORE), Associate Professor of Medicine, and a behavioral and health services researcher and board-certified general internist and palliative care physician.  Dr. Han's research program focuses on understanding and improving the communication and management of uncertainty in health care, and his work bridges the disciplines of health services and behavioral research. His specific research projects focus on risk communication, shared decision making, and predictive modeling, and examine clinical problems in cancer care, genomic medicine, and palliative and end-of-life care. Alfred Moore (Politics, University of York) Dr. Alfred Moore works on political theory, with particular interests in deliberative democracy, social epistemology, politics of expertise and technology, and democracy. He has published on the problem of expertise in democratic theory, which was the subject of his recent book, Critical Elitism: Deliberation, Democracy, and the Politics of Expertise (Cambridge University Press). He has been working on the themes of transparency, trust, and suspicion in democratic politics, and he is currently working on the concept of competition in democratic theory, supported by a British Academy Mid-Career Fellowship.  Moderator: Michael Neblo (Political Science, Ohio State University)
Online
OSU ASC Drupal 8
ascwebservices@osu.edu
America/New_York
public
Date Range
Add to Calendar
2020-10-30 13:00:00
2020-10-30 14:00:00
COMPAS panel: Who Voted for Dr. Fauci? Expertise in a Democracy
The COVID-19 COMPAS Program presents "Who Voted for Dr. Fauci? Expertise in a Democracy"  The COVID-19 pandemic has placed enormous policy-making powers in the hands of public health professionals. What is the proper role of expertise in a democracy? How should elected officials balance the claims of experts against the weight of public opinion? To what extent can the public be trusted to evaluate scientific evidence? How can experts be made democratically accountable? This event is co-sponsored by the Ohio State Institute for Democratic Engagement and Accountability (IDEA).     Panelists Paul K. J. Han (Center for Outcomes Research & Evaluation, Maine Medical Center; Medicine, Tufts University) Dr. Paul K. J. Han (MD, MA, MPH) is the Director of the Center for Outcomes Research and Evaluation (CORE), Associate Professor of Medicine, and a behavioral and health services researcher and board-certified general internist and palliative care physician.  Dr. Han's research program focuses on understanding and improving the communication and management of uncertainty in health care, and his work bridges the disciplines of health services and behavioral research. His specific research projects focus on risk communication, shared decision making, and predictive modeling, and examine clinical problems in cancer care, genomic medicine, and palliative and end-of-life care. Alfred Moore (Politics, University of York) Dr. Alfred Moore works on political theory, with particular interests in deliberative democracy, social epistemology, politics of expertise and technology, and democracy. He has published on the problem of expertise in democratic theory, which was the subject of his recent book, Critical Elitism: Deliberation, Democracy, and the Politics of Expertise (Cambridge University Press). He has been working on the themes of transparency, trust, and suspicion in democratic politics, and he is currently working on the concept of competition in democratic theory, supported by a British Academy Mid-Career Fellowship.  Moderator: Michael Neblo (Political Science, Ohio State University)
Online
Center for Ethics and Human Values
cehv@osu.edu
America/New_York
public
Description
The COVID-19 COMPAS Program presents "Who Voted for Dr. Fauci? Expertise in a Democracy" 
The COVID-19 pandemic has placed enormous policy-making powers in the hands of public health professionals. What is the proper role of expertise in a democracy? How should elected officials balance the claims of experts against the weight of public opinion? To what extent can the public be trusted to evaluate scientific evidence? How can experts be made democratically accountable?
This event is co-sponsored by the Ohio State Institute for Democratic Engagement and Accountability (IDEA).
Panelists
Paul K. J. Han (Center for Outcomes Research & Evaluation, Maine Medical Center; Medicine, Tufts University)
Dr. Paul K. J. Han (MD, MA, MPH) is the Director of the Center for Outcomes Research and Evaluation (CORE), Associate Professor of Medicine, and a behavioral and health services researcher and board-certified general internist and palliative care physician. 
Dr. Han's research program focuses on understanding and improving the communication and management of uncertainty in health care, and his work bridges the disciplines of health services and behavioral research. His specific research projects focus on risk communication, shared decision making, and predictive modeling, and examine clinical problems in cancer care, genomic medicine, and palliative and end-of-life care.
Alfred Moore (Politics, University of York)
Dr. Alfred Moore works on political theory, with particular interests in deliberative democracy, social epistemology, politics of expertise and technology, and democracy. He has published on the problem of expertise in democratic theory, which was the subject of his recent book, Critical Elitism: Deliberation, Democracy, and the Politics of Expertise (Cambridge University Press). He has been working on the themes of transparency, trust, and suspicion in democratic politics, and he is currently working on the concept of competition in democratic theory, supported by a British Academy Mid-Career Fellowship. 
Moderator: Michael Neblo (Political Science, Ohio State University)
Events Filters:
---