Image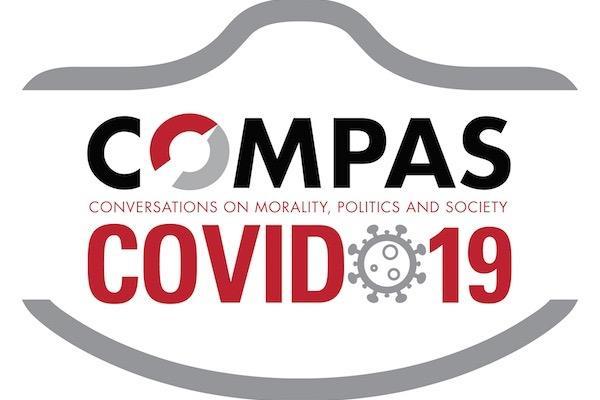 February 5, 2021
1:00PM - 2:00PM
Date Range
Add to Calendar
2021-02-05 14:00:00
2021-02-05 15:00:00
COMPAS Panel: Who's Essential? The Ethics of COVID Vaccination
The 2020-2021 COMPAS Program on COVID-19 presents "Who's Essential? The Ethics of COVID Vaccination" The approval of the COVID-19 vaccines raises difficult ethical questions about how the vaccine should be distributed and administered. Should priority be given to those who are at the greatest risk of death or serious complications from the virus, or to front-line workers whose immunity would allow schools and business to re-open more quickly? To what extent can these aims be balanced against one another?   Speakers Anne Barnhill (Bioethics, Johns Hopkins University) Anne Barnhill is Core Faculty at the Berman Institute of Bioethics at Johns Hopkins University, and a Research Scholar in the Global Food Ethics and Policy Program at the Berman Institute. Dr. Barnhill is a philosopher and bioethicist who works on a range of issues in the ethics of food and agricultural policy, the ethics of public health, and the ethics of influence.  During the COVID-19 pandemic, Dr. Barnhill has been working on the ethics of COVID reopening policies, vaccine allocation, and digital contact tracing technologies, and the treatment of essential workers.   Govind Persad (Law, University of Denver) Professor Persad is an Assistant Professor at the University of Denver Sturm College of Law and a Greenwall Foundation Faculty Scholar in Bioethics. His work focuses on health law and applied ethics. Recent publications on COVID-19 include "Fair Allocation of Scarce Medical Resources in the Time of Covid-19" (New England Journal of Medicine); "Fairly prioritizing groups for access to COVID-19 vaccines" (JAMA); "Setting priorities fairly in response to Covid-19: identifying overlapping consensus and reasonable disagreement" (Journal of Law & the Biosciences); "A conceptual framework for clearer ethical discussions about Covid-19 response" (AJOB);  "Allocating medicine fairly in an unfair pandemic" (U. of Illinois L. Rev.). Moderator: Courtney Thiele (Bioethics, OSU)
Online
OSU ASC Drupal 8
ascwebservices@osu.edu
America/New_York
public
Date Range
Add to Calendar
2021-02-05 13:00:00
2021-02-05 14:00:00
COMPAS Panel: Who's Essential? The Ethics of COVID Vaccination
The 2020-2021 COMPAS Program on COVID-19 presents "Who's Essential? The Ethics of COVID Vaccination" The approval of the COVID-19 vaccines raises difficult ethical questions about how the vaccine should be distributed and administered. Should priority be given to those who are at the greatest risk of death or serious complications from the virus, or to front-line workers whose immunity would allow schools and business to re-open more quickly? To what extent can these aims be balanced against one another?   Speakers Anne Barnhill (Bioethics, Johns Hopkins University) Anne Barnhill is Core Faculty at the Berman Institute of Bioethics at Johns Hopkins University, and a Research Scholar in the Global Food Ethics and Policy Program at the Berman Institute. Dr. Barnhill is a philosopher and bioethicist who works on a range of issues in the ethics of food and agricultural policy, the ethics of public health, and the ethics of influence.  During the COVID-19 pandemic, Dr. Barnhill has been working on the ethics of COVID reopening policies, vaccine allocation, and digital contact tracing technologies, and the treatment of essential workers.   Govind Persad (Law, University of Denver) Professor Persad is an Assistant Professor at the University of Denver Sturm College of Law and a Greenwall Foundation Faculty Scholar in Bioethics. His work focuses on health law and applied ethics. Recent publications on COVID-19 include "Fair Allocation of Scarce Medical Resources in the Time of Covid-19" (New England Journal of Medicine); "Fairly prioritizing groups for access to COVID-19 vaccines" (JAMA); "Setting priorities fairly in response to Covid-19: identifying overlapping consensus and reasonable disagreement" (Journal of Law & the Biosciences); "A conceptual framework for clearer ethical discussions about Covid-19 response" (AJOB);  "Allocating medicine fairly in an unfair pandemic" (U. of Illinois L. Rev.). Moderator: Courtney Thiele (Bioethics, OSU)
Online
Center for Ethics and Human Values
cehv@osu.edu
America/New_York
public
Description
The approval of the COVID-19 vaccines raises difficult ethical questions about how the vaccine should be distributed and administered. Should priority be given to those who are at the greatest risk of death or serious complications from the virus, or to front-line workers whose immunity would allow schools and business to re-open more quickly? To what extent can these aims be balanced against one another?
Speakers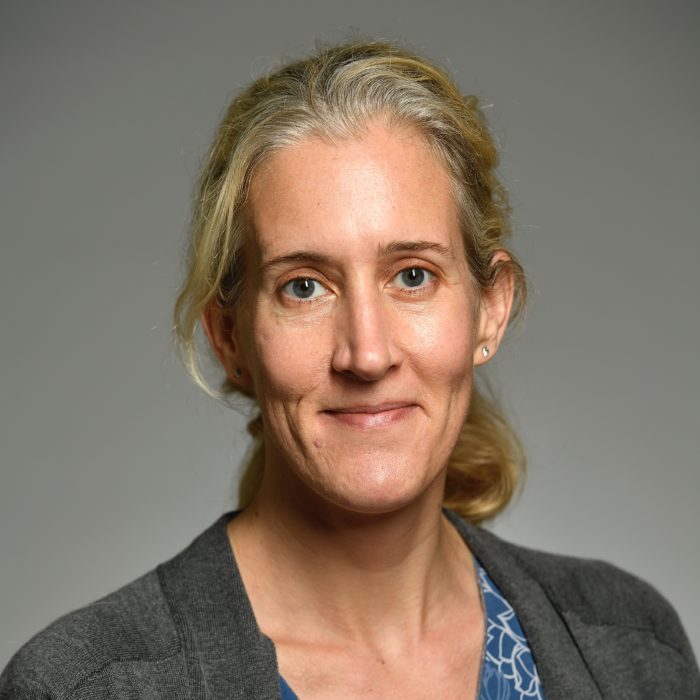 Anne Barnhill (Bioethics, Johns Hopkins University)
Anne Barnhill is Core Faculty at the Berman Institute of Bioethics at Johns Hopkins University, and a Research Scholar in the Global Food Ethics and Policy Program at the Berman Institute. Dr. Barnhill is a philosopher and bioethicist who works on a range of issues in the ethics of food and agricultural policy, the ethics of public health, and the ethics of influence.  During the COVID-19 pandemic, Dr. Barnhill has been working on the ethics of COVID reopening policies, vaccine allocation, and digital contact tracing technologies, and the treatment of essential workers.
Govind Persad (Law, University of Denver)
Professor Persad is an Assistant Professor at the University of Denver Sturm College of Law and a Greenwall Foundation Faculty Scholar in Bioethics. His work focuses on health law and applied ethics. Recent publications on COVID-19 include "Fair Allocation of Scarce Medical Resources in the Time of Covid-19" (New England Journal of Medicine); "Fairly prioritizing groups for access to COVID-19 vaccines" (JAMA); "Setting priorities fairly in response to Covid-19: identifying overlapping consensus and reasonable disagreement" (Journal of Law & the Biosciences); "A conceptual framework for clearer ethical discussions about Covid-19 response" (AJOB);  "Allocating medicine fairly in an unfair pandemic" (U. of Illinois L. Rev.).
Events Filters:
---