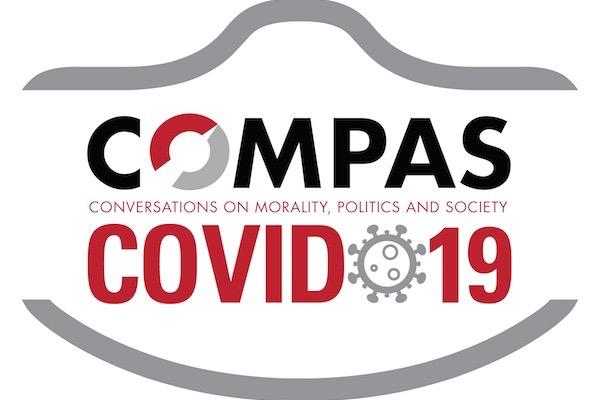 October 16, 2020
1:00PM - 2:00PM
Add to Calendar
2020-10-16 13:00:00
2020-10-16 14:00:00
COMPAS panel: Who's Watching the Kids? School and Family in the Age of Zoom
The COVID-19 COMPAS Program presents "Who's Watching the Kids? School and Family in the Age of Zoom" The COVID-19 pandemic has led to the closure of many childcare facilities, a broad shift toward online learning, and widespread cancellation of extracurricular programs and activities. What effect have these policies had on young people and their families? What can we do to mitigate the harms that are done? How should we balance public health considerations against developmental, educational, and social needs?     Panelists Claire Kamp Dush (Sociology, University of Minnesota) Professor Claire Kamp Dush is an expert on family functioning, including marriage and cohabitation, and its intersection with human development. She is a member of the Council on Contemporary Families; the International Association for Relationship Research; the National Council on Family Relations; and the Population Association of America. Gina Schouten (Philosophy, Harvard University) Professor Gina Schouten's research interests include political liberalism and political legitimacy, educational justice, and the gendered division of labor. She has a newly published book, Liberalism, Neutrality, and the Gendered Division of Labor (Oxford University Press), and has also written on issues of justice in higher education, on diversity problems within the discipline of philosophy, the ethics and politics of abortion, the use of social policy to curtail animal consumption and experimentation, the practice of non-ideal theory in political philosophy, and other issues in feminist philosophy. Moderator: Winston Thompson (Educational Studies, Ohio State University)
Online
OSU ASC Drupal 8
ascwebservices@osu.edu
America/New_York
public
Date Range
Add to Calendar
2020-10-16 13:00:00
2020-10-16 14:00:00
COMPAS panel: Who's Watching the Kids? School and Family in the Age of Zoom
The COVID-19 COMPAS Program presents "Who's Watching the Kids? School and Family in the Age of Zoom" The COVID-19 pandemic has led to the closure of many childcare facilities, a broad shift toward online learning, and widespread cancellation of extracurricular programs and activities. What effect have these policies had on young people and their families? What can we do to mitigate the harms that are done? How should we balance public health considerations against developmental, educational, and social needs?     Panelists Claire Kamp Dush (Sociology, University of Minnesota) Professor Claire Kamp Dush is an expert on family functioning, including marriage and cohabitation, and its intersection with human development. She is a member of the Council on Contemporary Families; the International Association for Relationship Research; the National Council on Family Relations; and the Population Association of America. Gina Schouten (Philosophy, Harvard University) Professor Gina Schouten's research interests include political liberalism and political legitimacy, educational justice, and the gendered division of labor. She has a newly published book, Liberalism, Neutrality, and the Gendered Division of Labor (Oxford University Press), and has also written on issues of justice in higher education, on diversity problems within the discipline of philosophy, the ethics and politics of abortion, the use of social policy to curtail animal consumption and experimentation, the practice of non-ideal theory in political philosophy, and other issues in feminist philosophy. Moderator: Winston Thompson (Educational Studies, Ohio State University)
Online
Center for Ethics and Human Values
cehv@osu.edu
America/New_York
public
The COVID-19 COMPAS Program presents "Who's Watching the Kids? School and Family in the Age of Zoom"
The COVID-19 pandemic has led to the closure of many childcare facilities, a broad shift toward online learning, and widespread cancellation of extracurricular programs and activities. What effect have these policies had on young people and their families? What can we do to mitigate the harms that are done? How should we balance public health considerations against developmental, educational, and social needs?
Panelists
Claire Kamp Dush (Sociology, University of Minnesota)
Professor Claire Kamp Dush is an expert on family functioning, including marriage and cohabitation, and its intersection with human development. She is a member of the Council on Contemporary Families; the International Association for Relationship Research; the National Council on Family Relations; and the Population Association of America.
Gina Schouten (Philosophy, Harvard University)
Professor Gina Schouten's research interests include political liberalism and political legitimacy, educational justice, and the gendered division of labor. She has a newly published book, Liberalism, Neutrality, and the Gendered Division of Labor (Oxford University Press), and has also written on issues of justice in higher education, on diversity problems within the discipline of philosophy, the ethics and politics of abortion, the use of social policy to curtail animal consumption and experimentation, the practice of non-ideal theory in political philosophy, and other issues in feminist philosophy.
Moderator: Winston Thompson (Educational Studies, Ohio State University)
Events Filters:
---