Image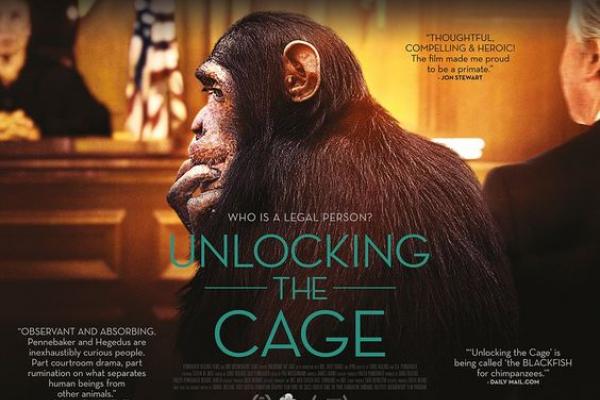 February 23, 2017
All Day
Location
Saxbe Auditorium, Moritz College of Law, 55 West 12th Avenue, Columbus, OH 43210-1391
Description
The 2016-17 COMPAS Program on Inequality presents
a screening of
Unlocking the Cage 
followed by a discussion with Steven Wise
You can now watch the prescreened interview with Peter Singer!
Unlocking the Cage follows animal rights lawyer Steven Wise in his unprecedented challenge to break down the legal wall that separates animals from humans. After thirty years of struggling with ineffective animal welfare laws, Steve and his legal team, the Nonhuman Rights Project (NhRP), are making history by filing the first lawsuits that seek to transform an animal from a thing with no rights to a person with legal protections.
Steven M. Wise is an animal protection attorney who pioneered the study of animal rights law and developed the strategy of using legal personhood as a means for protecting animals. He holds a J.D. from Boston University Law School and a B.S. in Chemistry from the College of William and Mary and is admitted to the Massachusetts Bar. Wise is the founder of the legal organization the Nonhuman Rights Project (NhRP), the only organization of its kind, which is pursuing legal rights for highly intelligent animals like chimpanzees, elephants and dolphins. Wise and his work have been featured on Dateline NBC, CNN, the BBC, NPR, The New York Times and The Guardian, among others. His 2015 TED Talk in Vancouver about the Nonhuman Rights Project has more than 900,000 views. He regularly travels the world lecturing on animal rights jurisprudence and the Nonhuman Rights Project.
The screening and discussion with Wise is co-sponsored by the Student Animal Legal Defense Fund.
Events Filters:
---