Image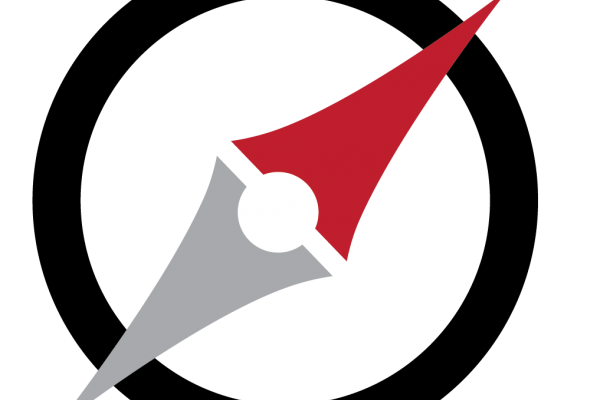 October 1 - October 2, 2015
12:00AM - 12:00AM
Location
Thompson Library 11th Floor
Date Range
Add to Calendar
2015-09-30 23:00:00
2015-10-01 23:00:00
FALL COMPAS CONFERENCE: Sustainability: Visions and Values
Fall COMPAS ConferenceSustainability: Visions and Values The Fall COMPAS Conference will take place on October 1 & 2, 2015.See the conference webpage for session times. Co-sponsored by the Mershon Center for International Security Studies. Thursday, October 1, 2015 Session I: What is Sustainability? What is it we're trying to sustain? What would a sustainable future look like?Omnibus Panel (all available conference participants)Moderator: Piers Turner (Ohio State University) Session II: Institutional ResponsesWhat sorts of institutions and institutional responses do we need to meet challenges and make sustainability practical, especially in business, local communities, and universities?Albert Cho (Xylem Inc.)Elena Irwin (Ohio State University)David Orr (Oberlin College)Moderator: Greg Hitzhusen (Ohio State University) Friday, October 2, 2015 Session III: Global Justice How are the costs, risks, and benefits of achieving sustainable systems to be shared within and between countries and regions?Allen Thompson (Oregon State University)Robert Mendelsohn (Yale University)Moderator: Michael Neblo (Ohio State University) Session IV: Future GenerationsWhat are we preserving for future generations? What are we trying to provide for future generations? Do our processes for evaluating policies reflect those goals?Alan Randall (Ohio State University)Bryan Norton (Georgia Institute of Technology)Moderator:  Don Hubin (Ohio State University) Session V: International Institutions/Cooperation How can we meet the challenges posed by global environmental problems within the current international political, economic, and legal regime?Cinnamon Carlarne (Ohio State University)Andrew Light (George Mason University, U.S. Department of State)Alexander Thompson (Ohio State University)Moderator/Participant: Brent Sohngen (Ohio State University) 
Thompson Library 11th Floor
OSU ASC Drupal 8
ascwebservices@osu.edu
America/New_York
public
Date Range
Add to Calendar
2015-10-01 00:00:00
2015-10-02 00:00:00
FALL COMPAS CONFERENCE: Sustainability: Visions and Values
Fall COMPAS ConferenceSustainability: Visions and Values The Fall COMPAS Conference will take place on October 1 & 2, 2015.See the conference webpage for session times. Co-sponsored by the Mershon Center for International Security Studies. Thursday, October 1, 2015 Session I: What is Sustainability? What is it we're trying to sustain? What would a sustainable future look like?Omnibus Panel (all available conference participants)Moderator: Piers Turner (Ohio State University) Session II: Institutional ResponsesWhat sorts of institutions and institutional responses do we need to meet challenges and make sustainability practical, especially in business, local communities, and universities?Albert Cho (Xylem Inc.)Elena Irwin (Ohio State University)David Orr (Oberlin College)Moderator: Greg Hitzhusen (Ohio State University) Friday, October 2, 2015 Session III: Global Justice How are the costs, risks, and benefits of achieving sustainable systems to be shared within and between countries and regions?Allen Thompson (Oregon State University)Robert Mendelsohn (Yale University)Moderator: Michael Neblo (Ohio State University) Session IV: Future GenerationsWhat are we preserving for future generations? What are we trying to provide for future generations? Do our processes for evaluating policies reflect those goals?Alan Randall (Ohio State University)Bryan Norton (Georgia Institute of Technology)Moderator:  Don Hubin (Ohio State University) Session V: International Institutions/Cooperation How can we meet the challenges posed by global environmental problems within the current international political, economic, and legal regime?Cinnamon Carlarne (Ohio State University)Andrew Light (George Mason University, U.S. Department of State)Alexander Thompson (Ohio State University)Moderator/Participant: Brent Sohngen (Ohio State University) 
Thompson Library 11th Floor
Center for Ethics and Human Values
cehv@osu.edu
America/New_York
public
Description
Fall COMPAS Conference
Sustainability: Visions and Values
The Fall COMPAS Conference will take place on October 1 & 2, 2015.
Co-sponsored by the Mershon Center for International Security Studies.
Thursday, October 1, 2015
Session I: What is Sustainability? 
What is it we're trying to sustain? What would a sustainable future look like?
Omnibus Panel (all available conference participants)
Moderator: Piers Turner (Ohio State University)
 
Session II: Institutional Responses
What sorts of institutions and institutional responses do we need to meet challenges and make sustainability practical, especially in business, local communities, and universities?
Friday, October 2, 2015
Session III: Global Justice 
How are the costs, risks, and benefits of achieving sustainable systems to be shared within and between countries and regions?
Session IV: Future Generations
What are we preserving for future generations? What are we trying to provide for future generations? Do our processes for evaluating policies reflect those goals?
Session V: International Institutions/Cooperation 
How can we meet the challenges posed by global environmental problems within the current international political, economic, and legal regime?
---