Image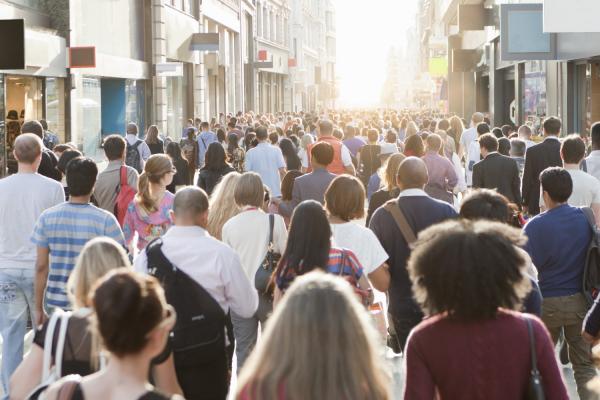 November 2, 2018
All Day
Location
Thompson Library, Room 165
Description
When economists and philosophers talk about human well-being, are they talking about the same thing? Can we make progress on challenges like environmental sustainability and other important policy questions without a shared understanding of what human well-being consists in?
This conference aims to foster interdisciplinary understanding and collaboration between philosophers and economists who are interested in well-being. It will feature an eminent philosopher who is well-versed in economics (Daniel Hausman, Wisconsin) and an eminent economist who is well-versed in philosophy (John Weymark, Vanderbilt), each of whom will give a presentation explaining how his discipline studies well-being in terms that are clear and intelligible to members of the other discipline. There will be brief comments on each of these presentations from members of the discipline to which it is addressed, a panel featuring all of the aforementioned speakers, and opportunities for audience members to ask questions. The conference should be of interest not only to philosophers and economists, but to anyone interested in human well-being.
To register for this event, visit: go.osu.edu/wellbeingRSVP
Main speakers:
Daniel Hausman (Philosophy — Wisconsin)
John Weymark (Economics — Vanderbilt)
Commentators:
Elena Irwin (AEDE & SRE — Ohio State)
Sathya Gopalakrishnan (AEDE — Ohio State)
Eden Lin (Philosophy & SRE — Ohio State)
Gerard Vong (Center for Ethics — Emory)
Panel moderator:
Alan Randall (AEDE & SRE — Ohio State)
Conference Schedule:
9:30am – 9:45am: Brief remarks from Elena Irwin and Piers Turner about SRE and CEHV
9:45am – 10:00am: Introductory remarks from Eden Lin
10:00am – 10:40am: Talk by Dan Hausman
10:40am – 10:55am: Break
10:55am – 11:15am: Comments from Elena Irwin and Sathya Gopalakrishnan
11:15am – 11:45am: Q&A
11:45am – 1:30pm: Break
1:30pm – 2:10pm: Talk by John Weymark
2:10pm – 2:30pm: Comments from Eden Lin and Gerard Vong
2:30pm – 3pm: Q&A
3pm – 3:30pm: Break
3:30pm – 4:15pm: Panel with all speakers and commentators, moderated by Alan Randall
4:15pm – 4:45pm: Q&A
4:45pm – 5pm: Closing remarks from Alan Randall 
This program is supported by a grant from the Sustainable and Resilient Economy (SRE) Discovery Theme and the Office of Energy and Environment at The Ohio State University. Additional support has been provided by the Center for Ethics and Human Values. 
---