August 28, 2020
CEHV Associate Director Kate McFarland on Boston Basic Income podcast
Image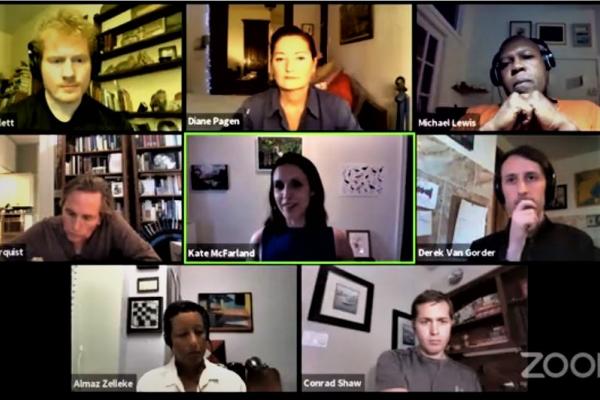 Description
CEHV Associate Director Kate McFarland was featured on the Boston Basic Income podcast episode on "The Power to Say No" along with six other guests from academia and beyond.
McFarland, a former editor of Basic Income News (the news publication of the international non-profit organization Basic Income Earth Network), highlighted the potentially beneficial ecological effects of basic income proposals that allow individuals to change their relationship to work and pursue alternative lifestyles.
McFarland's 2018 article "Work and Basic Income: A Decommodification Perspective" was also highlighted in framing the conversation.
Video of the podcast discussion is available here: 
---