August 1, 2023
CEHV Welcomes Kathryn Joyce as Civil Discourse Program Director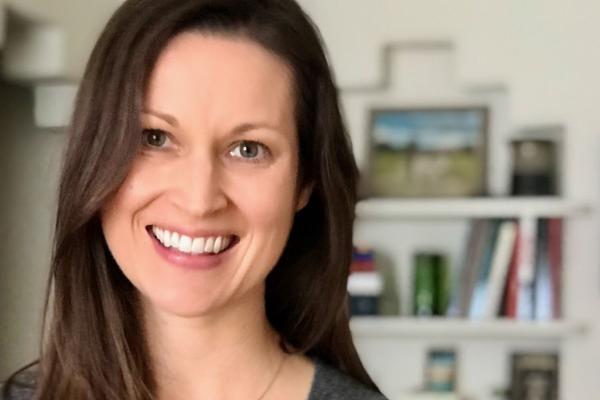 CEHV is pleased to announce that Kathryn Joyce has recently joined us as the new Civil Discourse Program Director. In that role, she will further the center's mission of building a culture of rigorous and respectful engagement on campus, and work closely with partners on Ohio State's Civil Discourse Project.
Joyce specializes in social and political philosophy, philosophy of education, and ethics, and comes to Ohio State from the Princeton University Center for Human Values, where she was a Postdoctoral Research Associate in Values & Public Policy. She received her PhD in Philosophy from the University of California, San Diego. 
At CEHV, Joyce leads efforts to connect the Civil Discourse for Citizenship program with existing student programs and other partners at Ohio State. She also teaches CEHV's 3-credit course (ARTSSCI 2400/2400E) called "Conversations on Morality, Politics, and Society," and works closely with other steering committee members on research and outreach opportunities connected to civil discourse.
---