October 5, 2023
CEHV's Aaron Yarmel Presents 4Cs Workshop at Madison Vegan Fest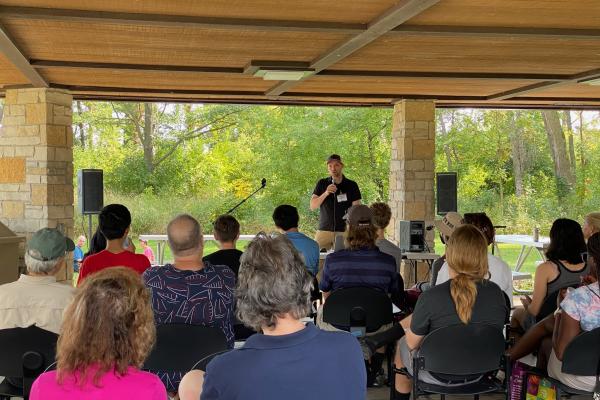 CEHV's Aaron Yarmel Leads Interactive Civil Discourse Workshop at Madison Vegan Fest
CEHV's Associate Director, Dr. Aaron Yarmel, facilitated a workshop at Madison Vegan Fest on October 30th. Titled "Challenging Conversations in Today's Polarizing Times," the session introduced attendees to the "4Cs" framework: Be Curious, Be Charitable, Be Conscientious, and Be Constructive, with a focus on enhancing discussions around contentious topics.
The workshop was designed to be interactive, with participants actively engaging with the material and practicing the concepts presented. Assisting Aaron was Ann Trinh, a talented actress from Columbus, OH, who added to the session's dynamic nature.
Held at Madison Vegan Fest, an event dedicated to promoting compassionate and sustainable living, Aaron's workshop underscored the importance of effective communication in fostering understanding and respect.
---