June 18, 2021
CEHV's Avery White and Michael Neblo publish paper in Dædalus on deliberation and the administrative state
Image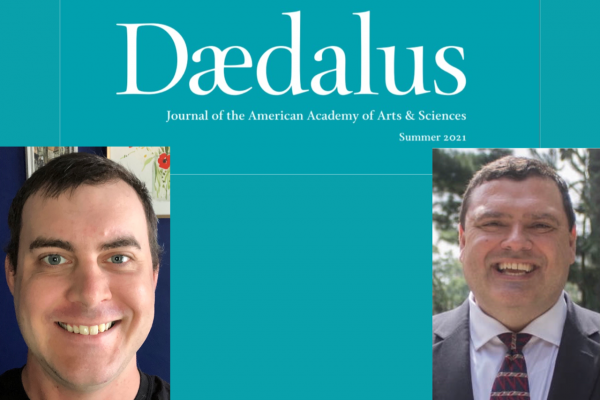 Description
CEHV Center Associate Avery White and CEHV Steering Committee Member Michael Neblo have published "Capturing the Public: Beyond Technocracy & Populism in the U.S. Administrative State" on the need for improved deliberative processes within American democratic politics to address the dangers of bureaucracy.
The full article, published in Dædalus: Journal of the American Academy of Arts and Sciences, is available at the link above.
Abstract
The core problem of the administrative state is not its own legitimacy, but its role in creating a more wide-ranging legitimacy crisis in American society. The particular problem is that while government administration is necessary in a complex modern society, the mere existence of something as powerful as the bureaucracy is an invitation toward a kind of power politics that undermines the legitimacy of American government as a whole. We can best address this problem by ameliorating the administrative state's deliberative democratic deficit, whereby deliberation in the public sphere fails to play a steering role over politics at large. Doing so requires incorporating deliberative democratic practices into the American administrative state. 
---