May 24, 2022
CEHV's Emma Saunders-Hastings Featured in The New Yorker
Image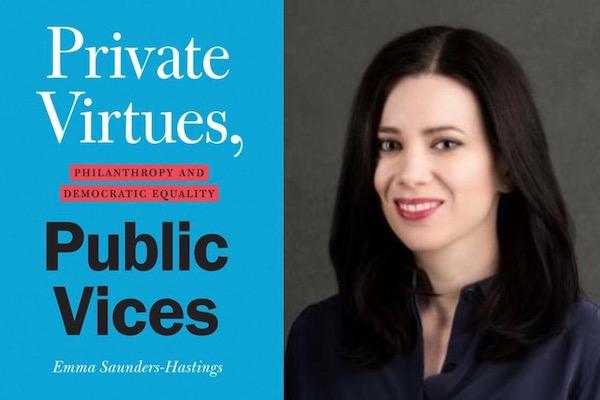 Description
CEHV Steering Committee member Emma Saunders-Hastings (Assistant Professor, Department of Political Science) was featured in a column in the The New Yorker this week, which offers a detailed discussion of her new book Private Virtues, Public Vices: Philanthropy and Democratic Equality, in which she criticizes philanthropy for producing relational inequality:
"'Some people's altruism puts other people under their power,' she writes. Philanthropy creates 'objectionably hierarchical social and political relationships.' She sees unacceptable paternalism anytime philanthropists try to dictate the behavior of their recipients, or otherwise assume that they have a better idea of what's in their recipients' interests than the recipients do."
Read the full article: Nicholas Lemann, May 23, 2022, "Would the World Be Better Off Without Philanthropists?"
---