December 4, 2019
CEHV's Michael Neblo on how to talk politics with civility
Image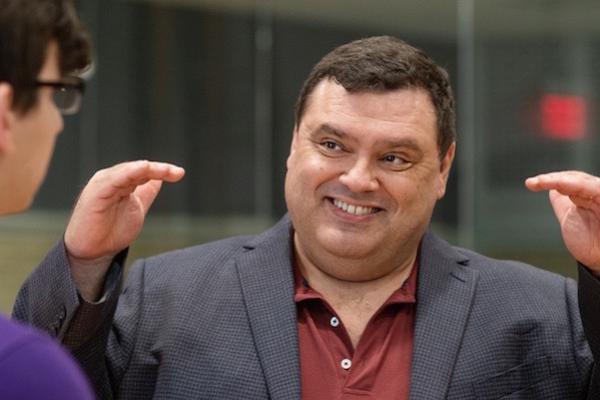 Description
In the latest edition of Ohio State Alumni Magazine, CEHV Steering Committee member Michael Neblo (Professor of Political Science) answers alumni's questions about political discourse. 
"I strongly agree that we need to learn to discuss controversial issues civilly, and not just with people we know well," says Neblo, who also praises Ohio State for taking its motto "Education for Citizenship" "quite seriously."
In Neblo's view, one of the most worrisome features of the current political climate is not polarization on the issues but "affective polarization": 
"We should all expect disagreement, and the best answers are not always found in the center. I am much more troubled by the large increase in what political scientists call 'affective' polarization — that we distrust and dislike each other because of our political differences. Affective polarization poses more of a danger because fear and hatred tempt us to treat our rivals as enemies, as illegitimate threats to the republic rather than neighbors who simply see things differently."
Read the full interview here.  
---