November 11, 2021
Ethics Circle Fellow to Present Project at Ohio Music Education Conference
Image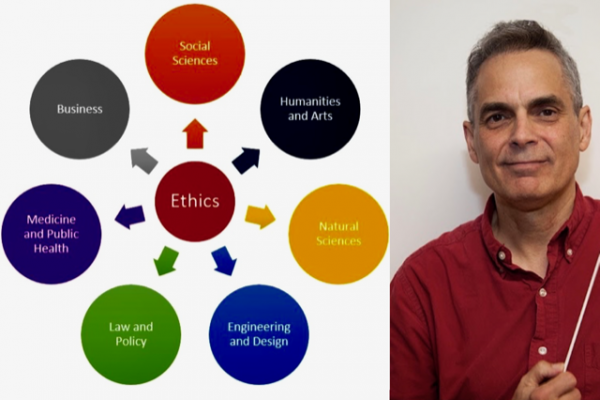 Description
Professor Mark Rudoff (School of Music; Cello) will lead a clinic entitled "Teaching Ethics in the Private Studio" at the 2022 OMEA Professional Development Hybrid Conference in Cleveland, Ohio, February 3-5, 2022.
This work is based on a project completed through CEHV's Ethics Circle program in Spring 2021 called "Course Module Sketch: Ethical Considerations in Studio Teaching." The aim of the project was to provide a framework of lesson plans for music students in the studio to develop a sense of themselves as ethical professionals.
"Mark's focus on personal development (character, responsibility) and engagement through conversation will provide an accessible and rewarding path into these issues that could be carried into other disciplines," said Rudoff's mentor on the project, CEHV Director Piers Turner.
Ethics Circle is CEHV's mentorship program, offering faculty, postdocs, graduate students, and staff across the university an opportunity to develop their understanding of the ethical issues underlying their work, in a community of fellow inquirers. Fellows who pursue a teaching-focused project also become eligible for a Teaching Ethics and Human Values endorsement from the Drake Institute for Teaching and Learning, hosted by CEHV.
---