March 2, 2020
National Ethics Project Spotlights CEHV
Image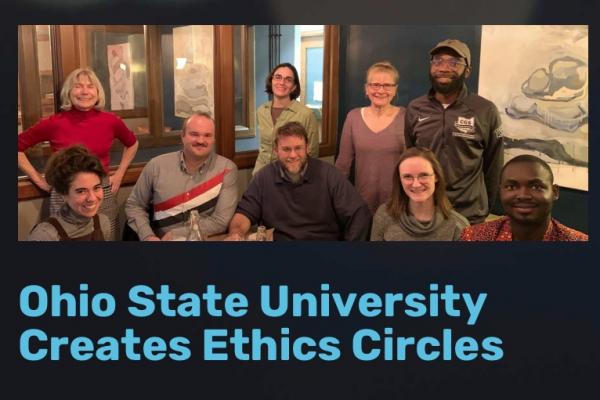 Description
The National Ethics Project (NEP) has highlighted CEHV's new Ethics Circle program in their March "Spotlight on Ethics."
Ethics Circle is a professional development and mentoring opportunity for Ohio State faculty, staff, and graduate students to spend a semester working with CEHV faculty on an ethics-oriented project related to their work.
The National Ethics Project is a consortium of educators and researchers studying effective ethics education in higher ed. It is a collaboration of the Edmond J. Safra Center for Ethics at Harvard University, the McCoy Family Center for Ethics in Society at Stanford University, the Prindle Institute for Ethics at DePauw University, and the Department of Journalism & Digital Communication at the University of South Florida.
Click here for the "Spotlight" on Ethics Circle.
---