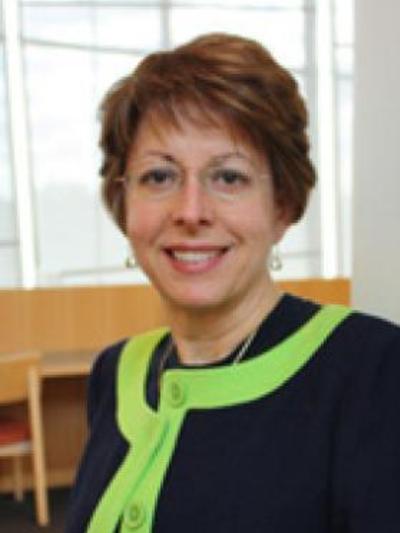 Caroline Wagner
Associate Professor, Ambassador Milton A. and Roslyn Z. Wolf Chair in International Affairs
250E Page Hall
1810 College Rd.
Columbus, OH
43210
Areas of Expertise
Science and Technology Policy
Education
MA, George Washington University
PhD, University of Amsterdam
BA, Trinity College
Dr. Caroline S. Wagner, an expert in the field of science and technology and its association to policy, society, and innovation, holds the Ambassador Milton A. and Roslyn Z. Wolf Chair in International Affairs at the John Glenn School of Public Affairs, The Ohio State University. 
Her career in science and technology policy analysis has spanned more than thirty years. At The RAND Corporation, she was deputy to the director of the Science & Technology Policy Institute, a research center serving the White House Office of Science and Technology Policy. 

Her service within the United States federal government includes four years as a professional staff member for the U.S. Congress Committee on Science, Space, and Technology serving under the leadership of the Honorable George E. Brown, Jr. At the Congressional Office of Technology Assessment, Dr. Wagner worked on the assessment of Technology, Innovation and Regional Economic Development. While serving on the staff of the United States State Department, Caroline was assigned to the U.S. Embassy in Seoul Korea to study technology-based growth. She has also been a senior analyst at SRI International and a research scientist at George Washington University's Center for International Science and Technology Policy. 

Dr. Wagner is the North American editor of the Science & Public Policy Journal and she serves on the editorial boards of the journals International Journal of Technology and Globalization (Harvard University) and Policy and Complex Systems Journal (UNC). She is an advisor to the Places and Spaces, and Science Maps visualization projects, headed by Professor Katy Bőrner, University of Indiana. Caroline is an Elected Fellow of the American Association for the Advancement of Science, and she in 2013, was elected to a 4-year term as a member-at-large of the AAAS Section on Societal Impacts of Science and Engineering. She is the author of the 2008 book "The New Invisible College: Science for Development" (Brookings Press) and a forthcoming book (Stanford University Press) on international collaboration in science. 

She has been an advisor to the European Commission, the World Bank, the United States National Science Foundation, the Organization for Economic Cooperation and Development and several governments. As part of the United Nations Millennium Development Project, Wagner served on the Task Force on Science, Technology, and Innovation and served as an author of the final report.